Summary:Ventilation fans are classified into various types, mainly depending on the type of mount and the location where you nee...
Ventilation fans are classified into various types, mainly depending on the type of mount and the location where you need to install the fans. The different types are:
1. Ceiling Mounted Exhaust Fans:
As the name suggests, ceiling exhaust fans are those which are installed in the ceiling. Such fans expel stale air from your home upwards through the roof. The fan is connected to ducting, which is exhausted outside the home via an external vent, like a roof cap or soffit exhaust vent.

2. Inline Exhaust Fans:
Unlike ceiling exhaust fans that are installed directly into the ceiling, inline exhaust fans are typically mounted in-between ducting, hence the name inline fan. For instance, if you wanted to ventilate an area that did not have clearance or space for a ceiling mount fan, you would make use of inline exhaust fans to ventilate such areas. The exhaust fan would be placed in between the ductwork and the stale air would travel through the ducts and ultimately be expelled from your home.
Since inline fans are not mounted directly to the ceiling, they are very quiet. When installing an inline fan, to reduce noise, we recommend using an insulated flex duct that is at least eight feet long from the intake port on the ceiling to the inline fan. Inline exhaust fans are ideal for exhausting areas or rooms where you cannot, or do not wish to install the exhaust fan directly. Since these types of exhaust fans are mounted in remote areas, they are also referred to as remote mounted exhaust fans. Inline exhaust fans can either be single-port (exhausting from a single area) or multi-port (exhausting from multiple areas).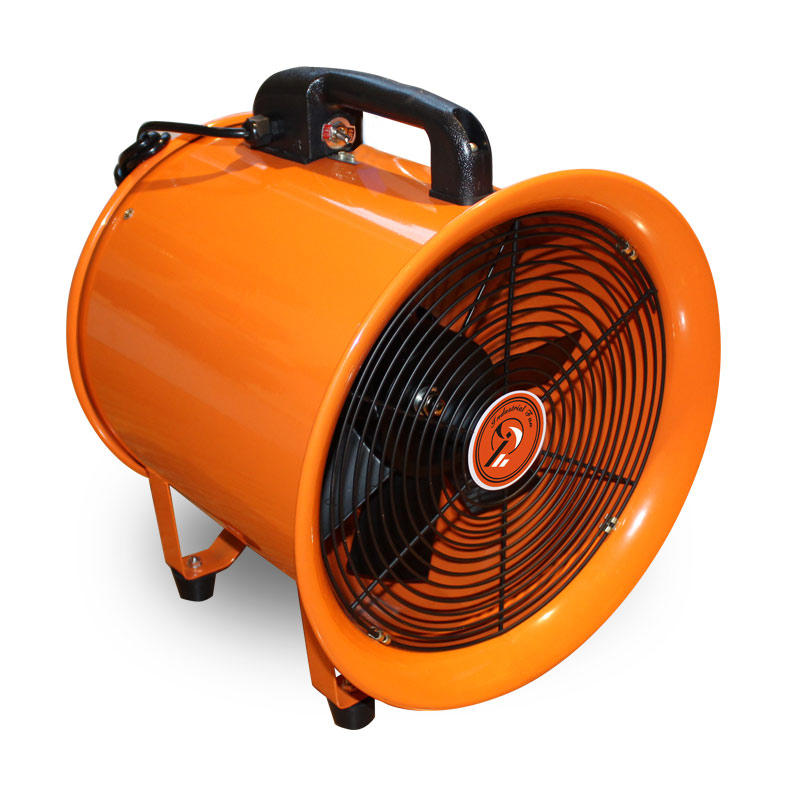 3. Wall Mounted Exhaust Fans:
These exhaust fans are installed on walls. Since they are installed on exterior walls of the home and not on interior walls, the stale air has a direct route to the outside of your home and thus no duct work is required in installing these exhaust fans.
4. Combination Exhaust Fans:
Exhaust fans are also available as combination units. You have the choice of a fan-light combination where the exhaust fan provides illumination as well, or heat-fan-light combination wherein you get a heater, light and ventilating fan all in a single device.
5. Exterior Remote Mounted Exhaust Fans:
While most other exhaust fans are installed inside your home and push stale air out, exterior remote mounted fans are installed outside your home and pull out stale indoor air instead of pushing it out. The main benefit of these exhaust fans is that regardless of however noisy they are, most of the noise remains outside your home.